FranLink System™
Powered by the Franchise Broker Association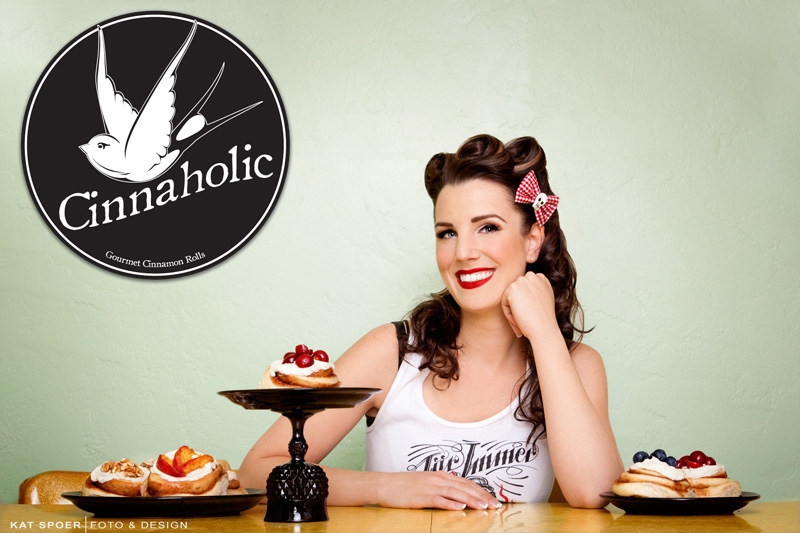 Pursuing a Passion
In 2010, Shannon and Florian Radke decided to put their passions to work, combining Shannon's love of baking and the couples' dedication to a vegan lifestyle.  They began Cinnaholic, a retail bakery concept that serves gourmet vegan cinnamon rolls that are dairy-free, egg-free, cholesterol-free, and delicious!  To top it off, they added to the experience by offering over 50 flavorful frostings and specialty toppings, giving the customer the ability to create their very own gourmet, custom cinnamon roll.
A Truly Unique Experience
The only gourmet bakery that lets consumers customize a cinnamon roll with a variety of different frostings and toppings
Egg-Free, Dairy-Free, Cholesterol-Free
Baked goods and toppings are 100% vegan
Caters to people with dietary restrictions based on lifestyle choices or allergies
Non-vegans love the taste and lower calories
Loyal Customers
A recent survey shows 33% of customers travel over 25 miles for these gourmet cinnamon rolls
97% say that they would refer a friend
The Press
"These aren't your average cinnamon rolls. Cinnaholic takes the classic baked good to gourmet levels with rolls topped with flavored frostings and toppings of your choice."   – S.F. Weekly
"Florian and Shannon Radke have discovered the culinary holy grail, and its on sale at Cinnaholic in Berkeley."  – Oakland Tribune
"To many non-vegan customers' surprise, these fluffy, rich, and satisfying treats don't ever see a drop of dairy." – NBC, The Feast
Basic Franchise Info
Average Investment:
N/A
Minimum Investment: $178000 - $309500
To see this information click the button below!
Min. Liquidity: 50000
Years in Business: 2010
Open Units: 12
In-House Financing: Yes
Lead Assist: Yes
Coaching: Yes
Request Information