FranLink System™
Powered by the Franchise Broker Association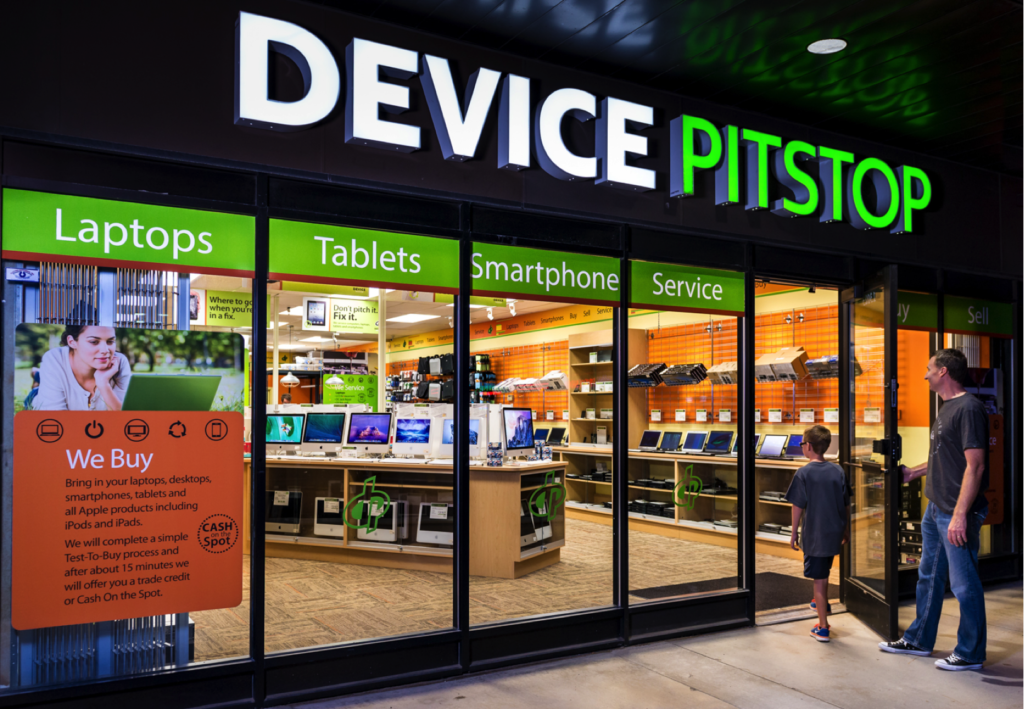 Device Pitstop resale/retail stores are the premium franchise choice in ultra-high margin technology hardware sales, services, repairs, and upgrades.
Buy • Sell • Trade • Repair • across all brands creates multiple revenue streams and profit centers for our franchisees.
These beautifully merchandised 1,100 to 1,400 square foot stores are typically located in high-visibility power strip centers near regional malls, big box retailers and phone stores.
It's a 2-part business:
Front: the store resells used, high-quality, brand-name, certified/warranted laptops, tablets, smartphones, all-in-one PC's, or just about any other tech hardware/toy you can think of… (Drones? Home Automation?)… at tremendous value pricing.  That's great value for consumers, and because it's used, high gross profit margins for our franchisees.
Back: multiple work stations and technicians (in-store) to speed turn-around time on repairs, provide helpful services, and offer upgrades.
Note: Repairs/Services in back helps sell more hardware up front, and hardware up front helps sell more repairs/services/upgrades. That synergy pushes sales revenues higher than our limited-scope competitors.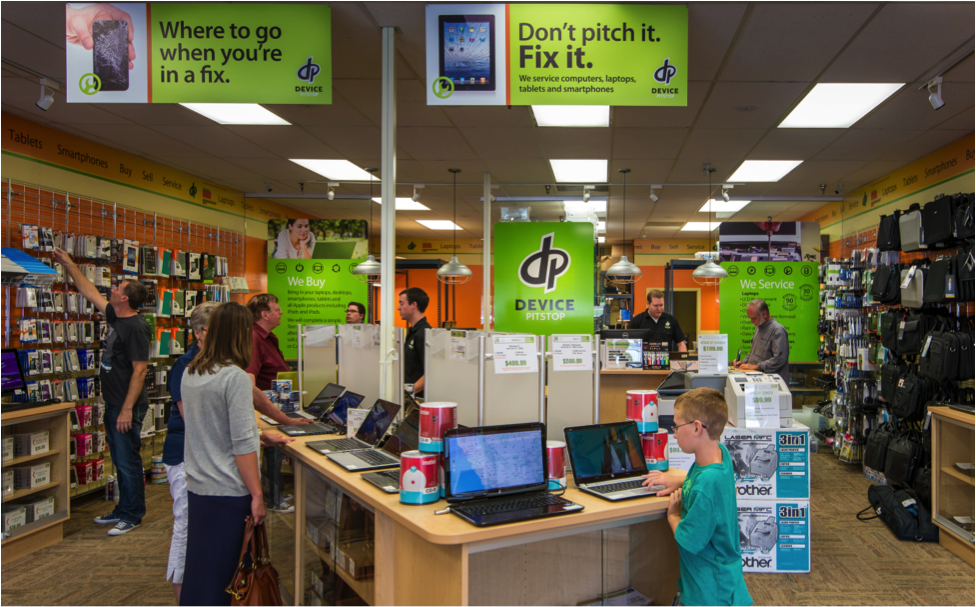 Basic Franchise Info
Average Investment:
N/A
Minimum Investment: $146000 - $206000
To see this information click the button below!
Min. Liquidity: 75000
Years in Business: 2013
Open Units: 15
In-House Financing: Yes
Lead Assist: Yes
Coaching: Yes
Request Information