FranLink System™
Powered by the Franchise Broker Association
NTY Clothing Exchange has completely reinvented teen's fashion resale stores. Our stores pay our customers CASH on-the-spot, right over the counter, to purchase their better brand name fashions, accessories and shoes. Being the youngest brand in the NTY Franchise family positions NTY Clothing Exchange perfectly for serving its young customers as well as its franchisees. Stores are designed to be modern and trendy, offering an exciting resale shopping experience that's truly unique. And with six stores and counting to be open across the United States in only its second year as a franchise, NTY Clothing Exchange has many opportunities for growth at both the brand and store levels.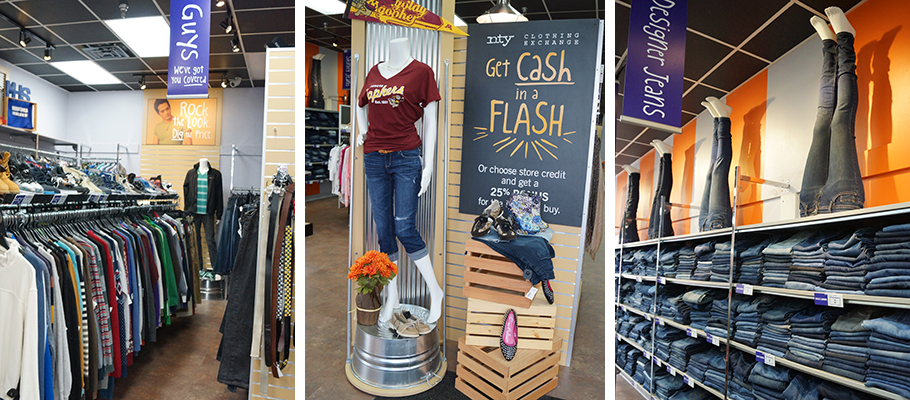 NTY (new to you) Clothing Exchange offers its customers an outlet for selling their gently used name-brand and designer clothing, shoes and accessories for cash on-the-spot. High-quality items from their overstocked closets can be passed on to fellow fashion-forward young adults while generating additional income—for more shopping, of course!
As this up-and-coming generation discovers the extensive selection of their favorite brands and current styles for amazingly low prices at NTY Clothing Exchange, they become repeat shoppers, and bring their friends, too! And because constantly changing inventory is inherently part of the NTY Clothing Exchange resale business, current and new customers are provided with a fresh take on buying and selling unique, high-quality merchandise every day.
Basic Franchise Info
Average Investment:
N/A
Minimum Investment: $209000 - $321000
To see this information click the button below!
Min. Liquidity: 75000
Years in Business: 2014
Open Units: 2
In-House Financing: Yes
Lead Assist: Yes
Coaching: Yes
Request Information