FranLink System™
Powered by the Franchise Broker Association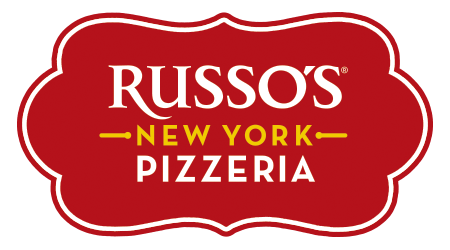 Russo's New York Pizzeria
Two Brands. One Family.
Fast Casual Dining. New York Pizzeria®.
Russo's New York Pizzeria® is designed for the lunch guest on-the-go, featuring fast-paced counter service, where a slice and salad can be delivered in under seven minutes. The menu features our award-winning pizza, with an ample selection of appetizers, salads, and pasta dishes for guests who prefer to dine-in.
Our overall approach is reminiscent of some of the first authentic pizzerias where everything was made from scratch with hand-picked ingredients, in a traditional Italian style.
This franchise has the option of offering full-service experience, depending on the day part or the guests' needs. For most of our New York Pizzerias® , takeout or delivery services constitute the lion's share of their business. All New York Pizzerias® serve beer and wine as a complement to a menu mix that averages between 5% and 10% of total sales.
Upscale Dining. Coal-Fired Italian Kitchen®.
Our pizzeria concept without the rush. Guests are encouraged to sit back, relax and enjoy a bottle of wine while sampling our extensive list of appetizers, salads, and pastas. Plus offering an extensive beer and wine menu as a part of the dining experience can average 10-15% of total sales.
And don't forget our New York-style pizza baked in our centerpiece coal-fired oven. It's downplayed in this concept, with delivery as an option for franchisees.
This concept is all about Italian culture with an authentic atmosphere and experience of joy, warmth, and magic created around the Italian table. It's also the aroma of fresh-baked bread, farm-fresh cheese and garden-fresh vegetables and herbs we use daily that leaves loyal customers with two things: a happy belly and a satisfied soul.
Basic Franchise Info
Average Investment:
N/A
Minimum Investment: $454350 - $1495500
To see this information click the button below!
Min. Liquidity: 250000
Years in Business: 1994
Open Units: 49
In-House Financing: Yes
Lead Assist: Yes
Coaching: Yes
Request Information